Podcast: Play in new window | Download (Duration: 1:00:38 — 55.5MB)
Connect with the Investor Mama Tribe
Looking for ways to boost your income? Check out these resources to help you with your money journey.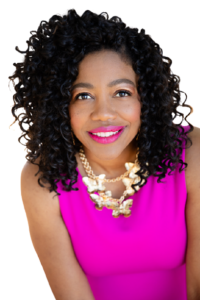 Bio
Jenifer Price, Ph.D., LMSW is a NEXTGEN Influencer with 20+ years of experience working with teens, young adults, and their families. Dr. Jen shares content as an author, speaker, and an online course creator on topics related to college admissions and career selection.
Lightning Round
1. What is one fun fact about you that not that many people know?
Part of my scholarship strategy that I've developed for myself was to compete in beauty pageants.
2. Who inspires you the most and why?
I feel like there's inspiration to be found everywhere and, I'll just keep it simple and say, my son inspires me. I mean, his curiosity in his innocence and his joy and his energy, it just, it just really makes me want to be a better person. It just makes me want to be a better person.
3. What books are you reading now or have read and loved that you'd recommend?
Millionaire Messenger: Make a Difference and a Fortune Sharing Your Advice by Brendon Burchard
4. What is one actionable tip or piece of advice that you can tell our moms out there to help them on their financial independence journey?
Invest in yourself and do it on a regular basis. You can use the word invest in a number of different ways. I mean, certainly, you want to be responsible and invest for your retirement, but also, I mean, investing in yourself in a self-care way as well. I mean, when you're a mom,  everyone comes first, and it's a challenge. It's difficult to put yourself first ever.
Additional Resources
Connect with Dr. Price