Podcast: Play in new window | Download (Duration: 52:34 — 48.1MB)
Connect with the Investor Mama Tribe
Looking for ways to boost your income? Check out these resources to help you with your money journey.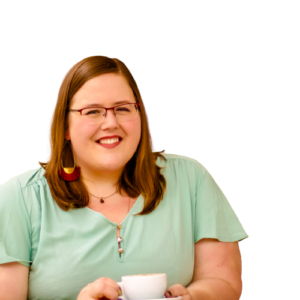 Bio
Sarah Wilson is the owner of Budget Girl. Sarah believes every woman can and should empower themselves to master their money, regardless of their income. Sarah provides resources and tips on living a frugal, full, and fearless life, from making your first budget to building your legacy.
Lightning Round
1. What is one fun fact about you that not that many people know?
I absolutely love the water and my college friends used to call me fishy.
2. Who inspires you the most and why?
All the people on the internet that are trying to do their money better.  I realize that's a bit of a cop-out answer, but I have hundreds of thousands of people that I get to see post about their successes and really working to pry themselves and their families out of a hole into a better financial position. It is constantly inspiring every single time.
3. What books are you reading now or have read and loved that you'd recommend?
Passive Income, Aggressive Retirement: The Secret to Freedom, Flexibility, and Financial Independence (& how to get started!) by Rachel Richards
4. What is one actionable tip or piece of advice that you can tell our moms out there to help them on their financial independence journey?
Make a budget. I know you're not happy about it, but make the budget stick with it and just keep improving your financial mastery. Learning about money is like a muscle, try to make it a little bit better every week. Learn something new that will either make you money or save you money, and just keep building upon that.
Don't get frustrated when you look back a few years from now and you're doing so much better, it will seem like it was so easy.
Additional Resources
Connect with Sarah