Podcast: Play in new window | Download (Duration: 47:21 — 108.4MB)
Connect with the Investor Mama Tribe
 Looking for ways to boost your income? Check out these resources to help you with your money journey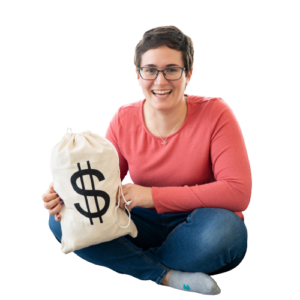 About
Chelsea is a hedge fund investor turned online entrepreneur that helps moms make their money work for them and embrace their ambitions, so they can live their fullest lives. Smart Money Mammas has been seen on Forbes, Business Insider, Scary Mommy, Huffington Post, and many more places.
Lightning Round
1. What is one fun fact about you that not that many people know?
I grew up racing go-karts and had a ton of fun racing.
2. Who inspires you the most and why?
I have to go with the honest first answer, which is my mom, who is just the most incredible human being.
She cares about other people so much, and she has been able to really decide what she wants and what works for her in life and pivot. She's built this incredible business, and she had been a stay-at-home mom for years, and now she's built this amazing business consulting company and is just really thriving.
3. What books are you reading now or have read and loved that you'd recommend?
Untamed by Glennon Doyle
Women with Money: The Judgment-Free Guide to Creating the Joyful, Less Stressed, Purposeful (and, Yes, Rich) Life You Deserve by Jean Chatzky
4. What is one actionable tip or piece of advice that you can tell our moms out there to help them on their financial independence journey?
You can afford whatever is crucially important to you, and crucially important does not mean your basic human needs. I mean what lights you up and what you really want. If you can find that thing that, so core to you, you can figure out a way to afford it. Don't limit yourself into, I could never do that, or that's not for me. Connect with what you want and really let it in and get to the creative problem-solving.
Connect with Chelsea
Additional Resources