Podcast: Play in new window | Download (Duration: 50:56 — 46.6MB)
Connect with the Investor Mama Tribe
Looking for ways to boost your income? Check out these resources to help you with your money journey.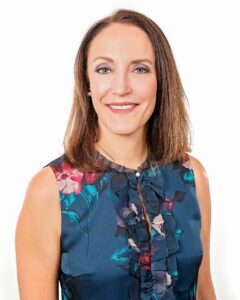 Bio
Danielle is the co-founder of Boomer Benefits, a health insurance agency that helps baby boomers and seniors navigate Medicare in 48 states. She and her team have helped more than 50,000 beneficiaries with their Medicare decisions since 2005.
Named the 2019 Health Insurance Advisory Firm of the Year, her agency has more than half a million social media followers and over 5,000 five-star reviews online.
She is a National Social Security Advisor Certificate holder, member of the Forbes Finance Council, and past president of the Fort Worth chapter of the National Association of Health Underwriters.
Lightning Round
1. What is one fun fact about you that not that many people know?
I am an avid reader. I read like three books a week. I read everything from horror novels, which are my favorite type of fiction, all the way to business books, which are maybe boring to some people.
2. Who inspires you the most and why?
There is a lady here in our industry, her name is Gaylen Hendricks. In fact, she operates a field marketing organization here in Texas called Senior Security Benefits.
If you ever wanted to go the Medicare supplement sales route, she's a great person to talk with. She offers those types of contracts for independent agents like myself, and she's been in the industry for l25 years. She's a multi-multi millionaire, extremely smart lady, has really good business and has sales knowledge, great networker, and has maintained awesome relationships with so many different insurance companies.
3. What books are you reading now or have read and loved that you'd recommend?
Not Nice: Stop People Pleasing, Staying Silent, & Feeling Guilty… And Start Speaking Up, Saying No, Asking Boldly, And Unapologetically Being Yourself by Dr. Aziz Gazipura
The Great Mortality: An Intimate History of the Black Death, the Most Devastating Plague of All Time by John Kelly
4. What is one actionable tip or piece of advice that you can tell our moms out there to help them on their financial independence journey?
You need to step outside your comfort zone. You can do the same old thing that everybody else does, and you can put you a little bit of money away in your 401k, and freak out when the stock market drops. You can have just a normal journey. That's fine, but if you have dreams of something bigger, if you want to go bigger, a lot of times, the wealth that you see built in the United States are from people who own their own businesses.
It's a lot harder to get started in that up front, but the pay off on the back end is really big. If you think I can never sell something or I certainly couldn't do that. That would be too hard for me. I can tell you that I  thought that at one time as I graduated with a journalism and English degree.
I had absolutely no interest in sales. I never thought that I would be doing this, but I am, and it really appeals to me and I love doing it. So investigate something that feels a little uncomfortable to you to see if there's a way there you can build  wealth.
Additional Resources
Connect with Danielle