Podcast: Play in new window | Download (Duration: 28:33 — 19.6MB)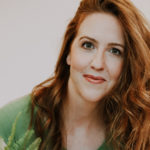 Show Notes
Connect with the Investor Mama Tribe
Tiffany's Bio
Tiffany Thomas became lean financially free at age 38 by investing in herself, the stock market, and real estate. She inspires, educates, and mentors women to joyfully fast-track their financial freedom. She is an author, course creator, and YouTube personality.
Lightning Round
1. What is one fun fact about you that not many people know?
I love tigers.  
2. Who inspires you the most and why?
The person that inspires me the most is one of my old bosses, one of my mentors, that invested in real estate. I just find him really inspiring because he started multiple businesses on his own. He's so successful with real estate, but he really takes the time to mentor people and he definitely mentored me and took the time to answer my questions and it really helped, not only me, but I saw him help other people as well.
3. What book are you reading now or have read that you've loved and recommend?
Atomic Habits: An Easy & Proven Way to Build Good Habits & Break Bad Ones by James Clear
4. What is one actionable tip or piece of advice that you can tell our moms out there to help them on their path to financial independence?
I would say just take it one step at a time, one day at a time. It's really easy to get overwhelmed and I'm sure, especially when you have kids and a family that you're taking care of, but if you can focus and think, okay, what's one action I can take today to get me closer to financial independence?
To give an example, if there is a mom that's interested in real estate, for one day, she could read a blog article about getting started in real estate investing just for 10 minutes. So really it's about taking one step at a time because those really add up over the long haul.
Want to Connect with Tiffany?
Information on her one on one coaching session

Additional Resources
 The House Hacking Strategy: How to Use Your Home to Achieve Financial Freedom by Craig Curelop
Tiffany's Course: Budgeting Bootcamp
Show Partner
Learn how to make $1k-$2k a month on the side with the Facebook Side Hustle Course