Podcast: Play in new window | Download (Duration: 1:08:57 — 63.1MB)
Connect with the Investor Mama Tribe
Looking for ways to boost your income? Check out these resources to help you with your money journey.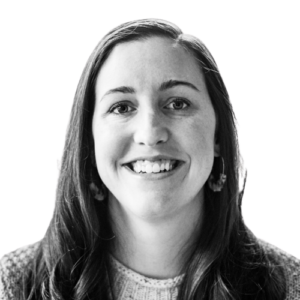 Bio
Julie Berninger is a work-at-home Mom who left corporate to teach people how to sell on Etsy. She is passionate about helping women reach financial freedom through side hustles.
Lightning Round
1. What is one fun fact about you that not that many people know?
My husband and I met at the Olympic training center. I was interning in digital media. He was interning in the weight room, helping the athletes with their strength. This was before I actually met my husband, but we lived at the Olympic training center leading up to the London games and Michael Phelps visited the training center and I saw him at breakfast.
It was Valentine's day. I was single. I remember saying it was one of those years where I was like, oh, I'm going to be single again on Valentine's day. Well, I'm at least going to look cute for this. So I show up at the dining hall for breakfast and I lean over to grab, cause it, the McDonald's sponsored the Olympic training center and it actually, they served as McDonald's for breakfast, but it was amazing.
I was not an athlete. But, I'm like, give me those Mc Griddles. And then I look over and Michael Phelps is standing right next to me. No, I didn't talk to him. And I barely looked at him
2. Who inspires you the most and why?
I feel like I'm constantly getting inspiration from different people. But my latest trend is I like to find other female business owners with kids going through the same thing that we're all going through right now with the pandemic and everything.
And maybe ones that are more interested in money and investing in things.  That's my latest thing. I try to seek out people like that. I joined masterminds and I buy courses myself just so I can be around other people that are like that.
3. What books are you reading now or have read and loved that you'd recommend?
Holiday Swap by Maggie Knox
The Apothecary's Secret by Johanna Geiges
4. What is one actionable tip or piece of advice that you can tell our moms out there to help them on their financial independence journey?
I think just do what you can with what you have. It can be very emotional at the beginning. It can get very emotional the whole time, I guess. And you're going to have a lot of doubts and it's going to be tough. Talk yourself out of things, if you feel discouraging. I think the biggest mind trap is hearing someone else's story,  just don't shut down. Just try to be curious.
Additional Resources
Connect with Julie