Podcast: Play in new window | Download (Duration: 13:41 — 9.4MB)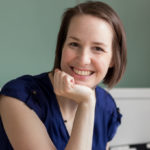 Show Notes
On this week's episode, I interview Samantha Barkley. Samantha is a mom and blogger of A Mom Around Town. It is a personal finance blog for women. You can check it out here.
Bio
Samantha Barkley, founder of A Mom Around Town, is an engineer by day and a mom blogging, resource finding, motivation junkie by night. A Mom Around Town helps moms navigate through pregnancy and parenting to find peace among the chaos of mom life. Her own experiences with a newborn left her needing help finding breastfeeding support, sleep guidance, and someone to have coffee with on a Tuesday morning! She created A Mom Around Town to help other moms find confidence in themselves and the best health, wellness, and parenting resources to help them get there.
She loves doing anything active outdoors, is completely not stylish, and always has a song stuck in her head.
Mom Tips
1. Take a night to yourself each week
If you have a partner, each of you picks a day of the week to make your own. This way you get your own time by yourself, and then you each get your own time with the kids. I think as moms, we often we lose a piece of ourselves almost because we're so dedicated to our family that we don't get time for ourselves. One of the ways I strike a balance is my husband and I, we each get a night.
My nights are Tuesday and his nights are Thursday. On Tuesdays for my night, he picks up from daycare, does dinner, bedtime so that I have no home responsibilities for the night. It's my opportunity to do what I want whether it's a girls night, or time to work on my business I'm just focused on my stuff.
2. When with your kids, be present with them and not technology
It's okay not to focus on your child 24/7 but when you are with them be present. Wait to use your phone or computer when it's their time.
3. Be kind to yourself
There is so much pressure being a mom and doing everything right. There always seems like a different rule depending on who you talk too. That can be overwhelming and can be really, Kind of a continual confidence, deflator.
4. Teach your child, just because I want something doesn't mean I buy it right now
We set the example when we shop with our kids. If we buy whatever we want, they see that. We have to maybe put a plan in place to be able to buy something. This is the list that we've made. This is what we're going to get today instead. I'm working on modeling that I work towards something or I put in the energy to be able to earn it.
Connect with Samantha
Samantha's Resources
To Done List Handbook
The Happiness Guide
Additional Resources
Influential Motherhood Podcast Episode: Minimalism + What "Enough" Looks Like with Miranda
Show Partner
Learn how to make money on the side by becoming a Pinterest Virtual Assistant. Join the Free Pinterest VA Pop Up Community to learn how to launch a business, land a client, and connect with an amazing community