Podcast: Play in new window | Download (Duration: 44:29 — 40.7MB)
Connect with the Investor Mama Tribe
 Looking for ways to boost your income? Check out these resources to help you with your money journey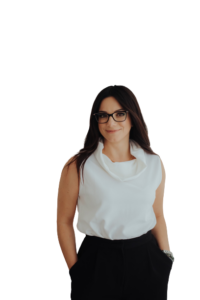 About
Marika Stimac, certified life coach, is passionate about coaching people into improving their financial confidence so they can take advantage of opportunities they never thought possible. Marika's passion about helping others awaken to their upgraded financial vision came through her own experience walking this path and successfully navigating the 40 key steps found in her book.
Marika currently lives in frosty Canada with her husband, two teenage daughters, and two Havanese dogs (who are often more challenging to raise than her kids!). Before settling there, she spent nine years in Dubai and three years in Croatia as an expatriate. Her passions include adventurous girls-only trips, family vacationing, investing in real estate, and constantly challenging herself (such as becoming an author!). She is working toward her AFCC® certification to further help clients better manage their financial vision.
Lightning Round
1. What is one fun fact about you that not that many people know?
I don't have a lot of clothes, I have a capsule wardrobe. I also have a book club and have read a book every month for 6 years.
2. Who inspires you the most and why?
3. What books are you reading now or have read and loved that you'd recommend?
The Mountain Is You: Transforming Self-Sabotage Into Self-Mastery by Brianna Wiest
Untamed: Stop Pleasing and Start Living by Glennon Doyle
The Top Five Regrets of the Dying: A Life Transformed by the Dearly Departing by Bronnie Ware and Bolinda Publishing Pty Ltd
4. What is one actionable tip or piece of advice that you can tell our moms out there to help them on their financial independence journey?
If you need a place to start with budgeting, and you need a beautiful pretty spreadsheet to inspire you, go to my Etsy shop and grab my Deluxe planner and fill out your numbers. This is going to give you what you need to do step 1 to feel financially confident. Give yourself some time because it will take over an hour. However, if you do it, it will give you a total different perspective on your spending, of what is happening with your money. Even if you don't like budgeting, just do it at least once.