Podcast: Play in new window | Download (Duration: 30:22 — 27.8MB)
Connect with the Investor Mama Tribe
 Looking for ways to boost your income? Check out these resources to help you with your money journey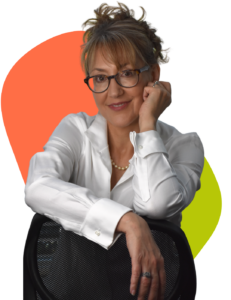 About
Monica, author of Grab Your Slice of Financial Independence, shares how she went from financial ruin to financial independence and teaches others how to navigate these difficult waters. After her divorce, Monica found herself in financial hardship, single parenthood, and $257,000 in debt. Shortly after, she lost her job and would be unemployed for 22 months over the next five years, losing one temp job after another. Even with many setbacks, she still managed to achieve financial independence in a ten-year period. Her commitment and courage to her over-arching goal of never relying on a paycheck and wanting a better life for herself and her kids, kept her focused and propelled her forward even in the most difficult of times. She now empowers single parents to master their money.
Lightning Round
1. What is one fun fact about you that not that many people know?
I cannot bake. I am not even a big sweets person, but I use my pie as my analogy of my story that's relatable.
2. Who inspires you the most and why?
 Oprah, she's just amazing
3. What books are you reading now or have read and loved that you'd recommend?
Automatic Wealth: The Six Steps to Financial Independence by Michael Masterson
POP!: Stand Out in Any Crowd by Sam Horn
Finding Your Own North Star by Martha Beck
Profit First: Transform Your Business from a Cash-Eating Monster to a Money-Making Machine by Michael Michalowicz
Company of One: Why Staying Small Is the Next Big Thing for Business by Paul Jarvis
Taking Stock: A Hospice Doctor's Advice on Financial Independence, Building Wealth, and Living a Regret-Free Life by Jordan Grumet
4. What is one actionable tip or piece of advice that you can tell our moms out there to help them on their financial independence journey?
Record your expenses, the actuals. Don't think that just because you live on your own, you're a single parent, that you know where your money is going. Challenge yourself to record where your money is going and be kind when you see where it's actually going. Then make decisions to do better.