Podcast: Play in new window | Download (Duration: 1:00:58 — 139.5MB)
Connect with the Investor Mama Tribe
 Looking for ways to boost your income? Check out these resources to help you with your money journey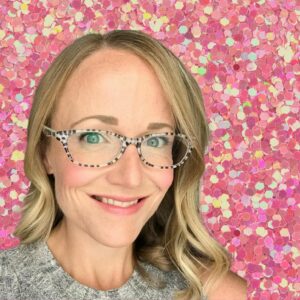 About
Erin Riska is a passionate writer and entrepreneur who has made a name for herself as a freelance writer and founder of Search & Rescue, providing fractional talent acquisition services to small and scaling businesses. With a deep love of travel and a desire to help others experience the world on their own terms, Erin provides resources, tips, and guidance for those looking to create a more flexible and fulfilling lifestyle. Erin is a true inspiration to anyone looking to live life on their own terms.
Lightning Round
1. What is one fun fact about you that not that many people know?
When I was in high school, I appeared on the television show, Rescue 9-1-1.
2. Who inspires you the most and why?
I have two girlfriends in particular, Monica and Christine, who are both longtime solopreneurs and entrepreneurs. They're both just absolutely phenomenal people, who inspire me for dreaming big and then execute. I'm inspired by people who are really, really good at getting things done and making things happen.
3. What books are you reading now or have read and loved that you'd recommend?
Digital Nomad Moms: Women who Carved Out Successful Remote Careers to Travel the World with their Children
4. What is one actionable tip or piece of advice that you can tell our moms out there to help them on their nomadic journey?
Look to see how can you use the tax code to your advantage. For a mom who isn't even thinking about location independence or anything like that, should also look at the implications of hiring her child as an employee for her business. If you are self-employed, it could be beneficial to set yourself up as an S-corp tax status.
Additional Resources
Connect with Erin