Podcast: Play in new window | Download (Duration: 45:32 — 104.2MB)
Connect with the Investor Mama Tribe
 Looking for ways to boost your income? Check out these resources to help you with your money journey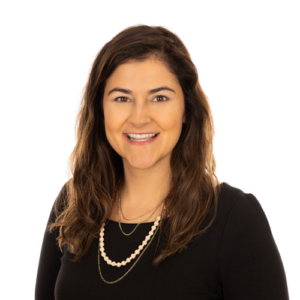 About
Amanda spent years climbing the ladder at a large credit card company before getting into real estate in 2018. She and her husband started with a duplex and moved quickly into the mobile home space and into commercial properties, especially mobile home parks. Today Amanda and her husband partner to help their investors achieve passive returns while they handle the hard work.
They make a great team due to their opposite skill sets and passions. Their current portfolio is 113 lots across 4 parks, all located in North Carolina. Amanda is located outside of Raleigh, NC where her and Jonathan enjoy spending a lot of time with their little kiddos. In her free time, she loves to
travel and cook.
Lightning Round
1. What is one fun fact about you that not that many people know?
In 2021, I started the Commercial Investing subgroup for the North Carolina Real Estate Investors Association. That was really cool, it's a great group.
2. Who inspires you the most and why?
I have so many friends who are just killing it in real estate, and they inspire me and they push me every single day. One of my girlfriends, Sarah Weaver, has built an entire life around combining travel and real estate. She hosts these retreats for real estate investors who want to go and be together and go do cool things.
3. What books are you reading now or have read and loved that you'd recommend?
The ABC's of Real Estate Investing: The Secrets of Finding Hidden Profits Most Investors Miss by Ken McElroy
The Gifts of Imperfection by Brene Brown
4. What is one actionable tip or piece of advice that you can tell our moms out there to help them on their money journey?
If you're going to live an intentional life, a life that you really desire, you will run into decisions that will terrify you. Maybe that's buying your first rental property or investing in the stock market or anything it might be. There's going be something that terrifies you but you have to move past it.