Podcast: Play in new window | Download (Duration: 1:21:29 — 74.6MB)
Connect with the Investor Mama Tribe
 Looking for ways to boost your income? Check out these resources to help you with your money journey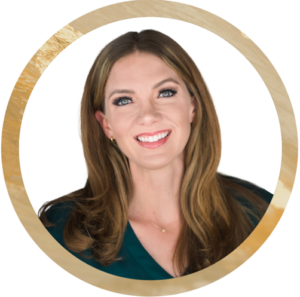 About
Lisa is the creator of @MoneyFitMoms. She is a Financial Educator, Financial Coach, and a MAcc (Master of Accountancy). Lisa is a mom of three busy boys and loves travel, concerts, hiking, and dance parties. She is a huge nerd (and proud of it). Lisa and her husband hit "Everyday Millionaire" status in their early 30s through boring (simple!) investing.
Lightning Round
1. What is one fun fact about you that not that many people know?
My mom was a Trekkie and when I was in elementary school we had this cafeteria calendar of what was for lunch. Someone had put "oh, it's Treky Day this day. I don't know why whoever wrote this calendar put that, but I was like, oh my gosh, it's Treky day. I wore a shirt that I thought looked like one of the people on  Star Trek. This was Star Trek, the Next Generation. I was like, oh my gosh, maybe everyone's gonna be dressed up like Teckkies. Spoiler alert, no one was dressed up for Star Trek, so I kept my jacket on and I just told my one friend, Jamie. No one else knew.
2. Who inspires you the most and why?
My mom.
3. What books are you reading now or have read and loved that you'd recommend?
Bridgertons by Scarlett Scott
The Nickel Boys by Colson Whitehead
Michelle Obama Book: The Biography of Michelle Obama
Man's Search for Meaning by Viktor E. Frankl 
4. What is one actionable tip or piece of advice that you can tell our moms out there to help them on their money journey?
Spend little to nothing on things you don't care about and just let it go. It's so healthy. The older you get, the easier it is to just let stuff go