Podcast: Play in new window | Download (Duration: 47:03 — 43.1MB)
Connect with the Investor Mama Tribe
 Looking for ways to boost your income? Check out these resources to help you with your money journey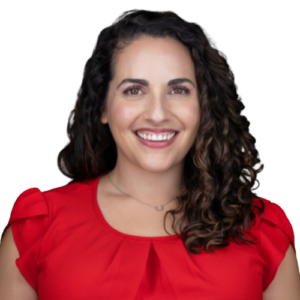 About
Allison Baggerly is the Founder of Inspired Budget, the best online resource to help women confidently manage their money, pay off debt, save, and build wealth. She is also an author, podcaster, and money coach.
As a former teacher, Allison blends her talents for teaching with her passion for personal finances to help others learn how to start budgeting and build a life they love. Allison and her husband paid off over $111,000 of debt on two teachers' salaries while growing their family. During the process, she learned how to take back control of her money, stay consistent with paying off debt, and stop emotional spending once and for all.
Allison has been featured in notable media outlets such as Forbes, Business Insider, TIME, Cheddar TV, CNET, and Parents as a budget expert who gives women a step-by-step process to break free from the grueling paycheck-to-paycheck cycle. Women turn to Allison, and Inspired Budget, for advice and inspiration every single day.
Lightning Round
1. What is one fun fact about you that not that many people know?
I have been trapped in quicksand before.
2. Who inspires you the most and why?
I would say my mom inspires me the most. I tell her that and she's like, don't hold me up on a pedestal and I'm like, you're not on a pedestal Mom, but she inspires me because she is a wonderful mother.
3. What books are you reading now or have read and loved that you'd recommend?
Money Made Easy: How to Budget, Pay Off Debt and Save Money by Allison Baggerly
A Court of Thorns and Roses by Sarah J. Maas
4. What is one actionable tip or piece of advice that you can tell our moms out there to help them on their money journey?
I would say set aside money for yourself. It is not selfish, or shameful, nor make you feel guilty to set aside money just for you. Whether it's just money that you're intentionally spending on something or you're setting aside for your own goal. I think so often as moms, and speaking from experience, we give and give and give. It brings us joy to do that, but we forget to give back to ourselves.
Additional Resources
Connect with Allison