Podcast: Play in new window | Download (Duration: 46:29 — 42.6MB)
Connect with the Investor Mama Tribe
 Looking for ways to boost your income? Check out these resources to help you with your money journey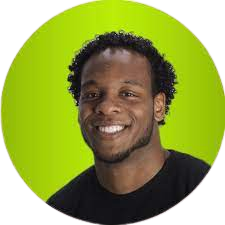 About
Darius Smith from Las Vegas, NV is the Money Coach responsible for WealthismyWorth.com. He is a Sales Engineer by day and is also an entrepreneur and money coach in his spare time.
His most popular creation The Automated Money System removes the annoying hassles of budgeting out of your path to building wealth.
Lightning Round
1. What is one fun fact about you that not that many people know?
Most people don't know that I opened the first indoor dog park in Indiana. It was a lot of fun, but it had to go. Entrepreneurship is hard. I opened a business with a lot of overhead and stopped marketing.
2. Who inspires you the most and why?
People that have a goal, write it down, and then they work towards that goal every single day. Regardless of your goal, if your goal is to be a billionaire or if your goal is to lose 20 pounds. If you write that goal down and then you start working on it, I'm inspired. That really fires me up and I need to be around people like that.
3. What books are you reading now or have read and loved that you'd recommend?
I Will Teach You To Be Rich by Ramit Sethi
Profit First by Mike Michalowicz
4. What is one actionable tip or piece of advice that you can tell our moms out there to help them on their financial independence journey?
Figure out exactly what you want out of your life, out of your finances. Figure out how you can get there and then start working on it.